7. Solar Plus Lithium
by Arkansas Business Staff / December 23, 2019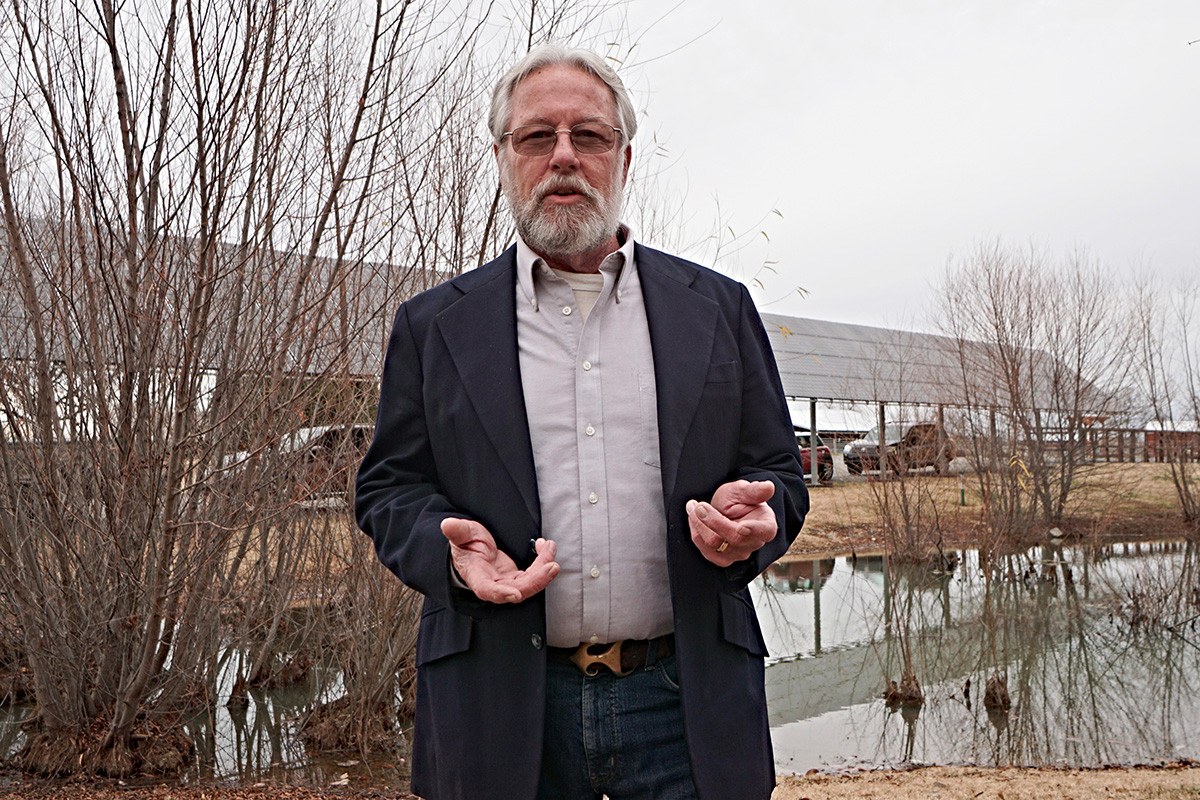 As Arkansas took its 2019 trip around the sun, solar power projects rose at a record pace, and lithium bubbled up as a potential new south Arkansas industry.
Together, the solar boom and a $10 million Union County test plant by Standard Lithium of Vancouver, British Columbia, led the state's energy industry news. Both trends focus on the future.
Half of the state's 45 largest solar projects went up in 2019, at farms, businesses, cities, counties and schools. Public projects seized on the new Solar Access Act, which lets governments and nonprofits partner with providers, reaping solar savings while the system owners get tax cuts.
Katie Niebaum of the Arkansas Advanced Energy Association said 2019 totals won't be available until March, but solar projects have accelerated this year, which had the largest increase ever in net-metering systems, up 52% over 2017. "Solar cuts power bills, and it creates jobs," said Ouachita Electric Cooperative GM Mark Cayce. "I haven't found anybody who doesn't want those things."
Solar generation relieved OECC's peak load enough to let Cayce seek a 4.5% rate decrease for members this year, and the solar industry now employs about 10,000 Arkansans.
Today's Power Inc. of Little Rock built several systems this year, including an 11.5-megawatt project for the city of Fayetteville. It teamed with Pulaski County on a $13.6 million solar project for next year. Scenic Hill of North Little Rock built a 0.36-megawatt plant for Arkwest Communications in Danville and is working on Arkansas' largest non-utility array, 26 megawatts of direct current, for Producers Rice Mill of Stuttgart.
Seal Solar of North Little Rock, which built a 0.17-megawatt project for Jefferson County and is working with LightWave Solar of Tennessee on an $8 million project for Washington County, actually changed its name in 2019 from Seal Energy Solutions to reflect its evolving emphasis. Entegrity, praised for its net-zero headquarters in Little Rock, completed a 0.3-megawatt array for Arkansas Community Corrections and a 0.15-megawatt system for Ace Glass, among many other projects.
Utilities are diving in, too. Entergy Arkansas, which has the state's largest solar plant, an 81-megawatt array near Stuttgart, is building 100 megawatts in Chicot County with NextEra Energy Resources of Florida. It's also seeking state approval for a NextEra-built, Entergy-owned 100 megawatts near Searcy.
Near El Dorado, Standard Lithium completed its pilot plant, which will test whether a proprietary extraction process can work at scale. If so, a major industry supplying lithium battery manufacturers could arise. The test plant hooked onto pipes used in bromine extraction by Lanxess, the German chemical giant that culls bromine from the brine.
"They already have a resource and infrastructure for us to piggyback on," Standard CEO Robert Mintak said. "We came to Arkansas, and fortune shined on us."